so the time had come for my family to make their yearly trip to florida. for me it means a chance to target all sorts of new lifelisters. i arrived in boca grande around 4pm on friday and first thing i did was unpack my rods and take one down to the beach. i didn't have much time to fish on the first day so i just walked the beach casting a #15 panther martin. to my suprise on my very first cast i caught a new lifelister. my first leatherjack.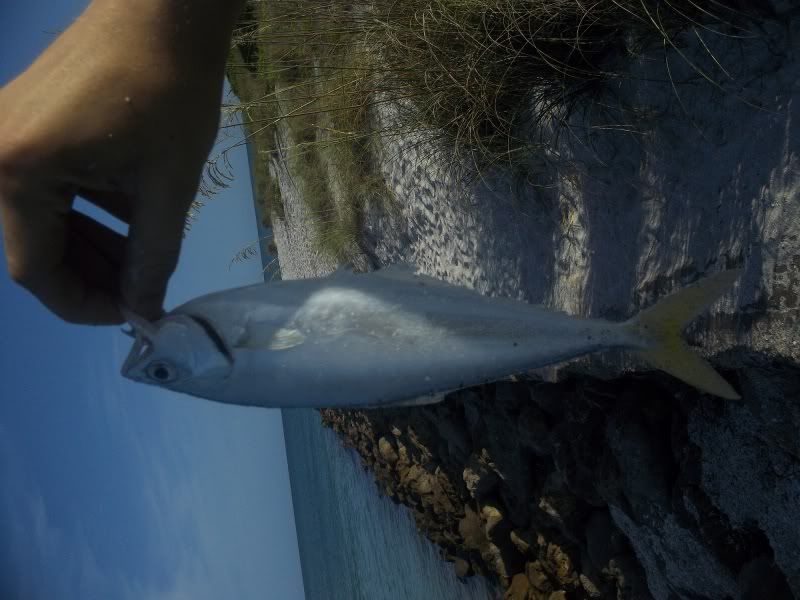 i also caught a handfull of ladyfish and inshore lizardfish on the spinner.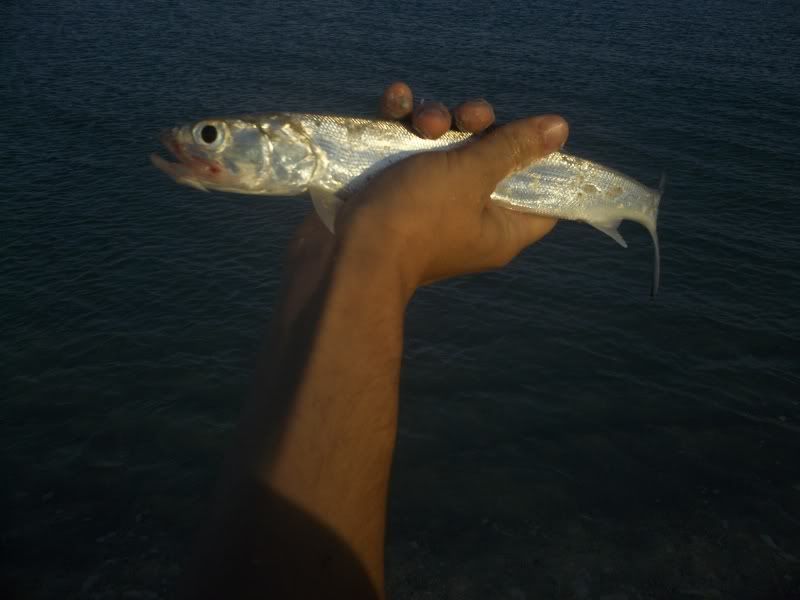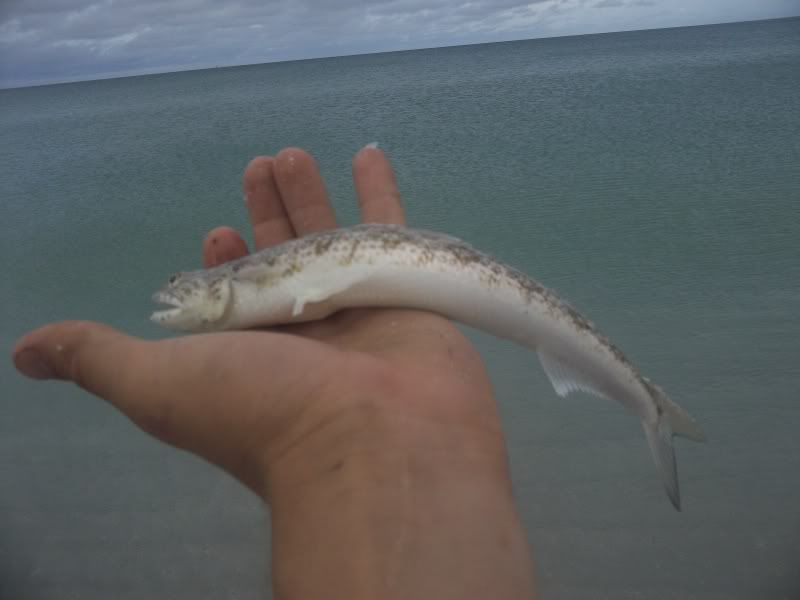 i tried a small fleck of shrimp and caught my lifelist blue runner.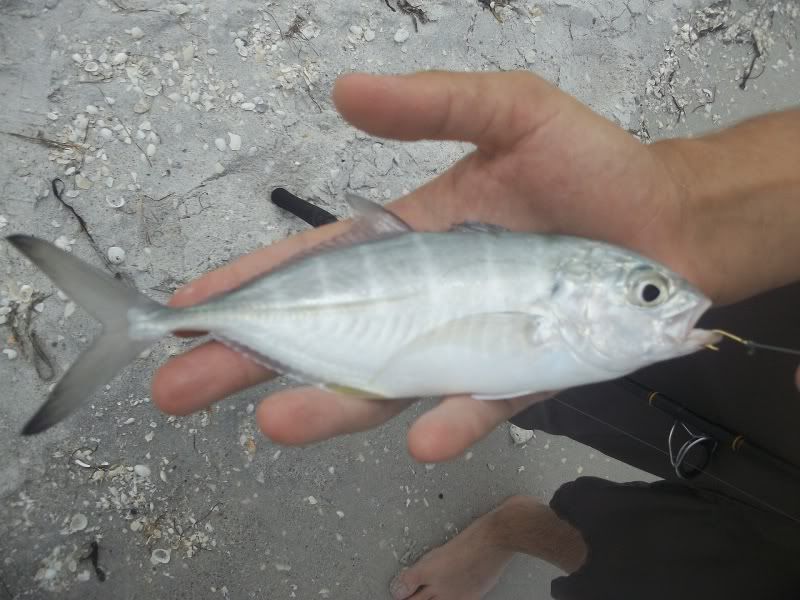 i threw a tiny streamer at some fish around a rocky point and got an atlantic needlefish.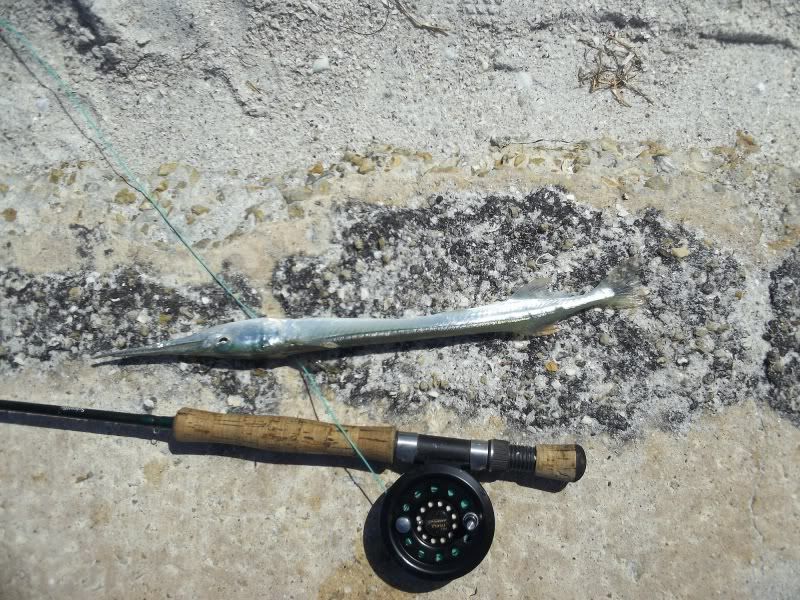 the next few days i fished the mangroves heavily. mainly using shrimp for bait.
i caught several gulf flounder along with endless pinfish, spottails and pigfish.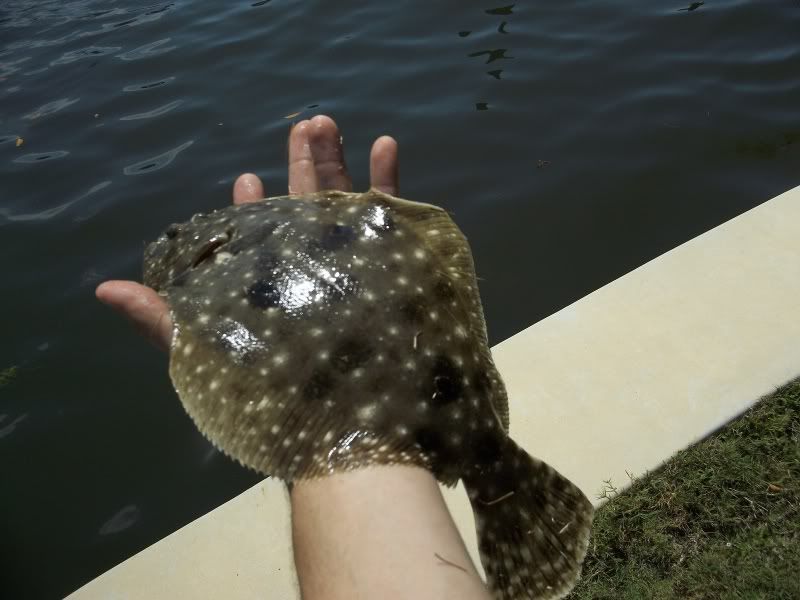 tossing a small fly around i got my first jack crevalle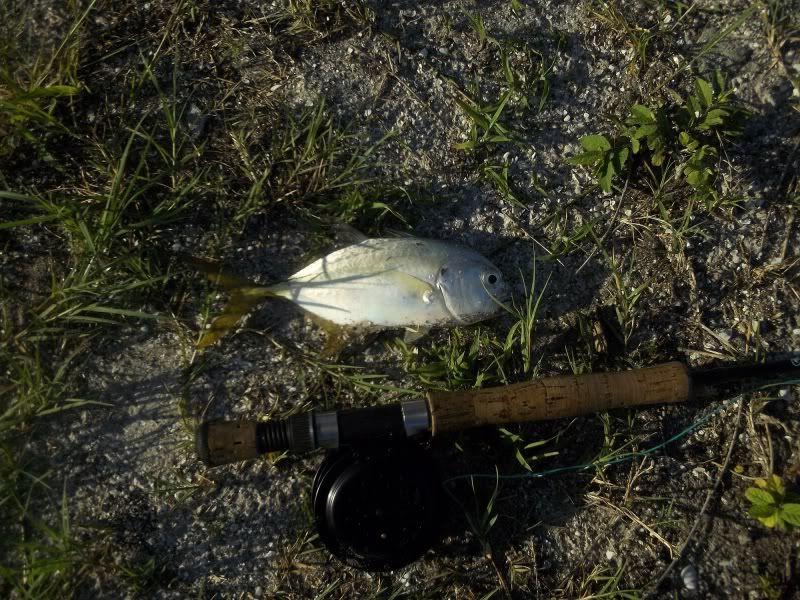 many of the pinfish ended up being used as cutbait. i hooked 2 snook using pinfish but was unable to land either of them. although i did get quite a few catfish on them.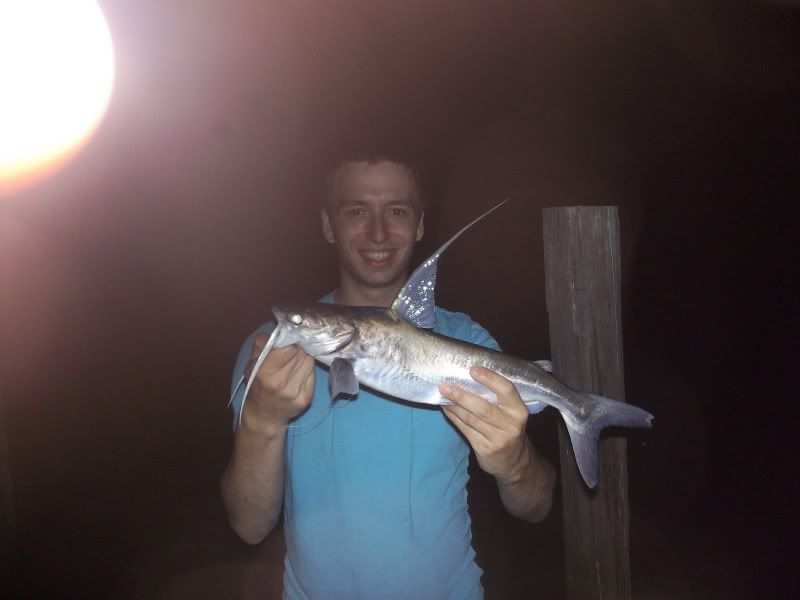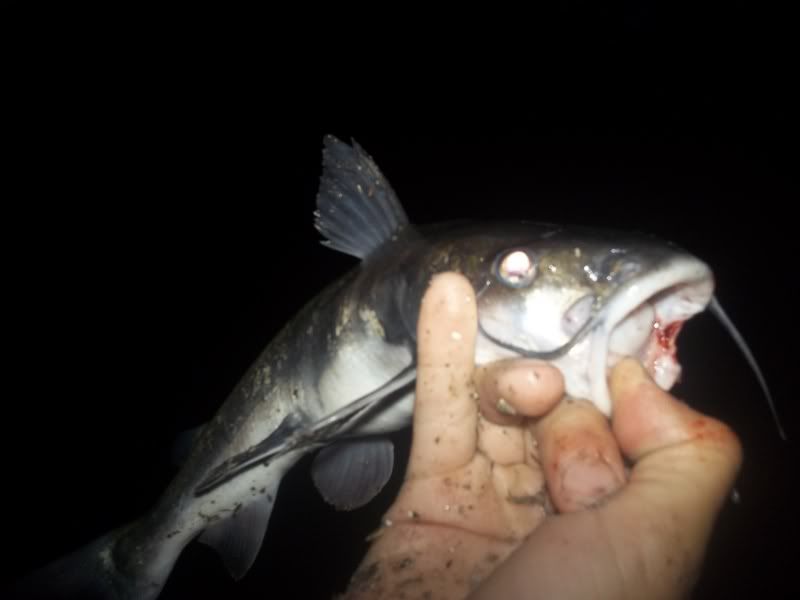 i tried my micro tackle out around a shallow sandy spot by a kayak launch and caught my first silver jenny. the same spot also produced goldspotted killifish, mummichog and frillfinned goby.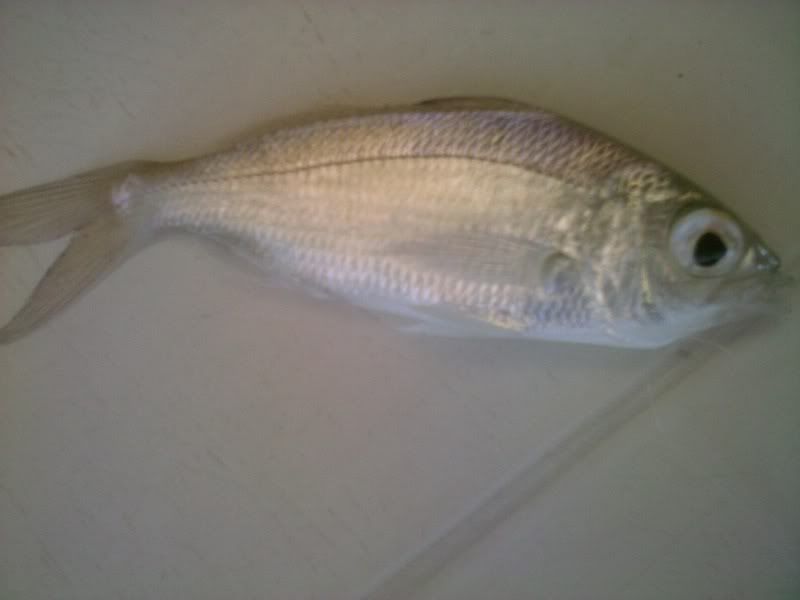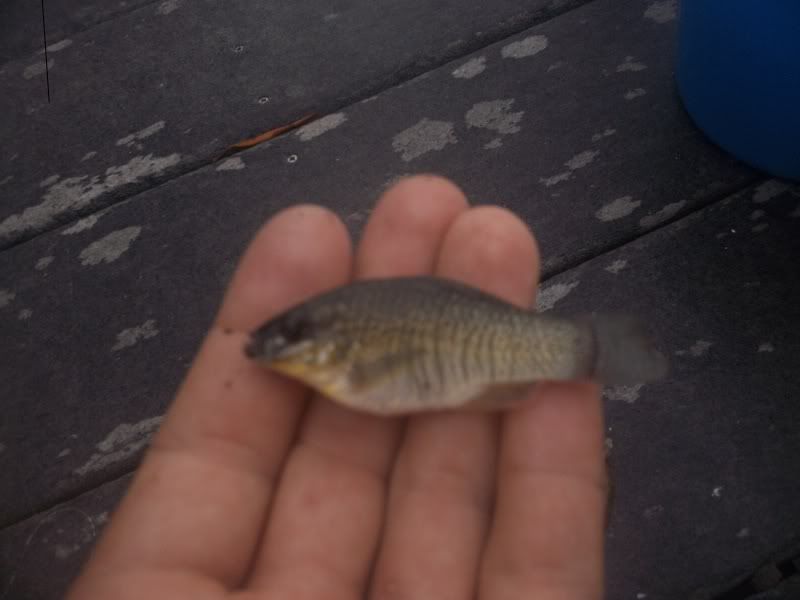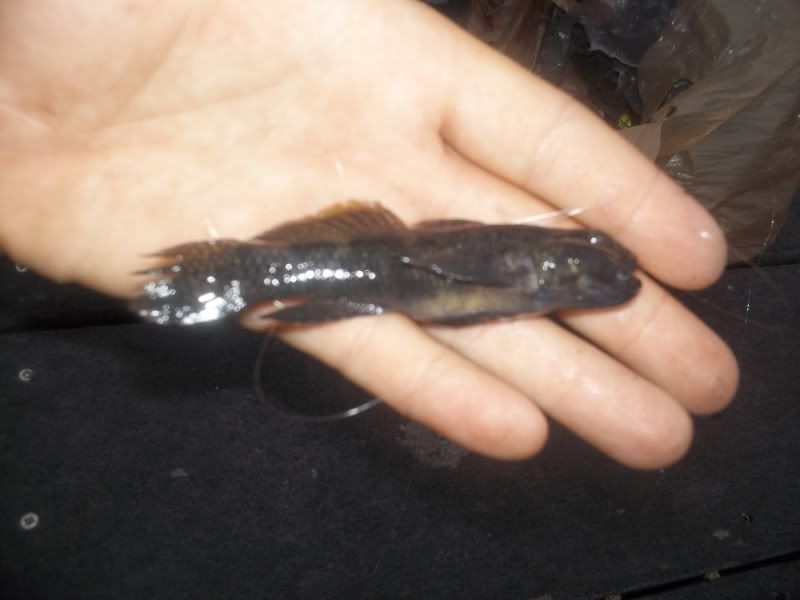 i kept the silver jenny to try for bait later.
i returned to my spot and could see a large school of fish balled up on the surface and it was obvious something was underneath feeding on them. i rigged up a silver jenny freelined on a circle hook and cast it under a dock right into the school of fish. almost imediately i got a bite. the fish pulled really hard and nearly wrapped the posts but i managed to pull him to shore. my first gag grouper.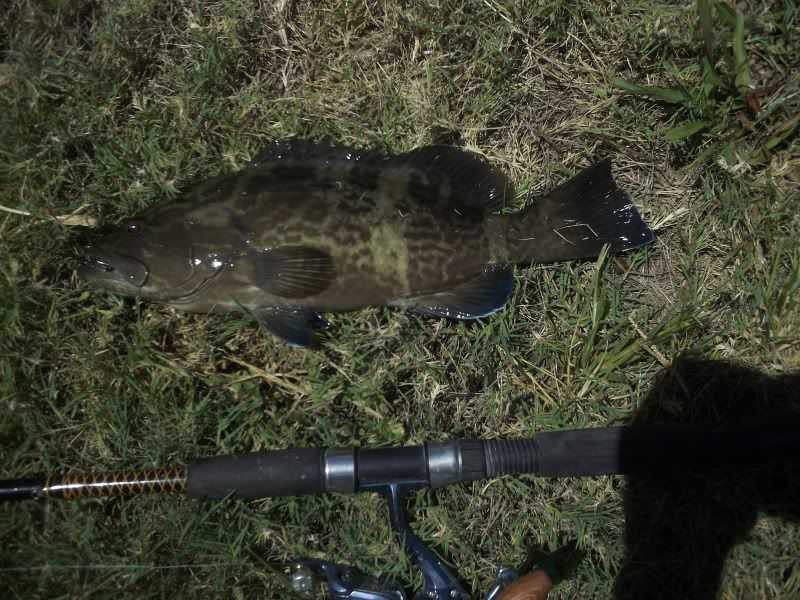 i cast into the spot again with another silver jenny on the hook and caught my lifer mutton snapper.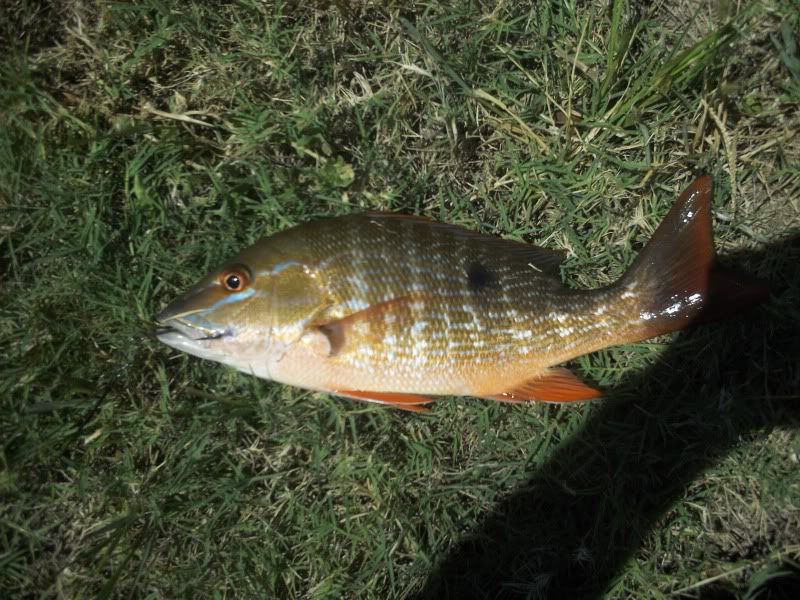 i discovered a pond on the island back in a little neighborhood and decided to give it a shot. large grass carp roamed the shallows but they were not what caught my interest. i could see micros all over the shallows. i rigged up my fly rod to drop a fleck of shrimp on a size 26 hook to the fish. almost instantly it was swarmed by eastern mosquitofish a new lifelister but they got really old really fast. i could see several other species down there and continued trying to get a bait past the mosquitofish. it took forever buy i finally got the bait in front of a different species. a brook silverside! an awesome new lifelister.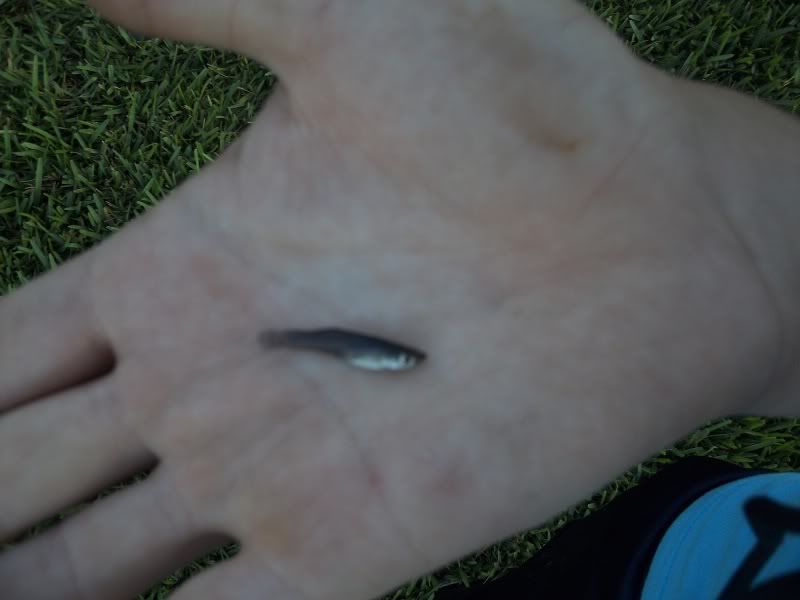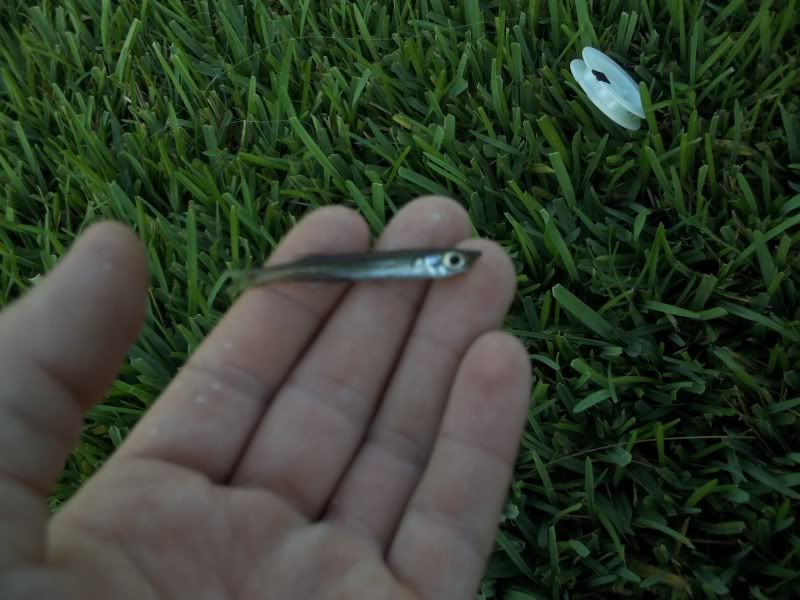 i also caught two killifish that im not sure about the identity of. along with my first sheepshead minnow.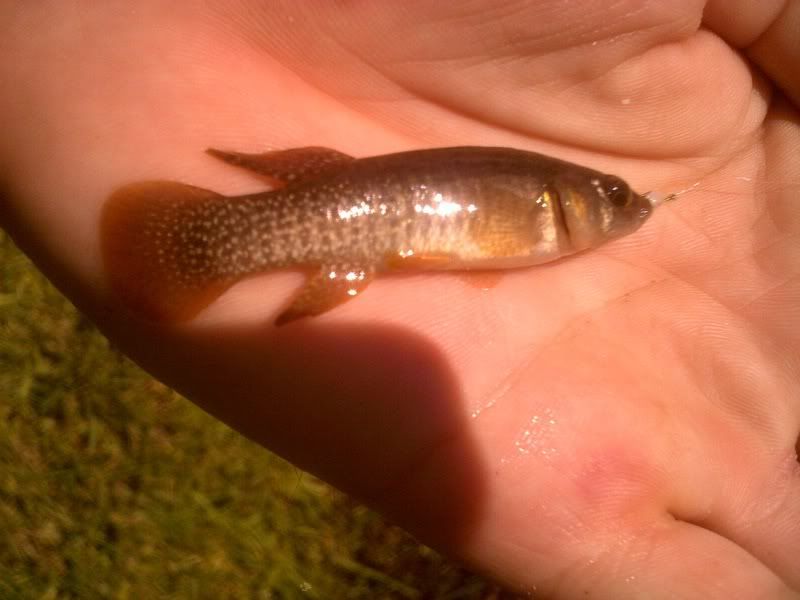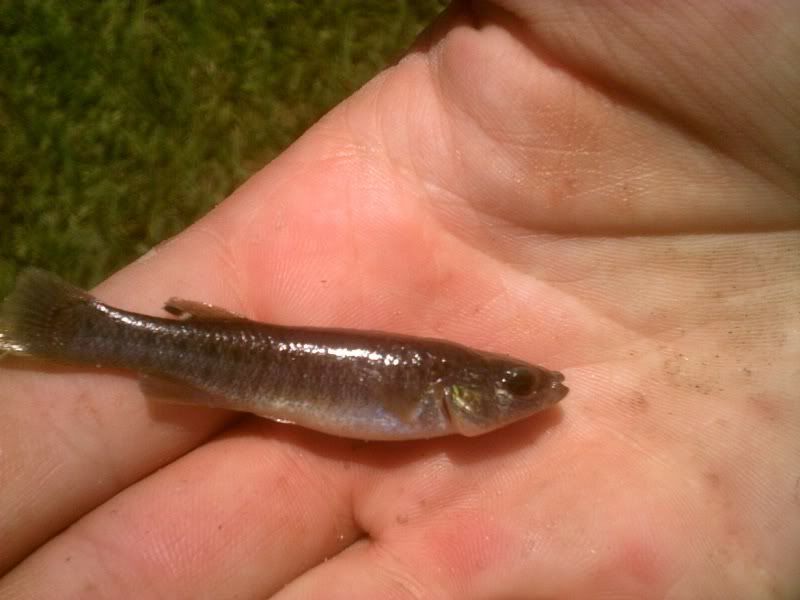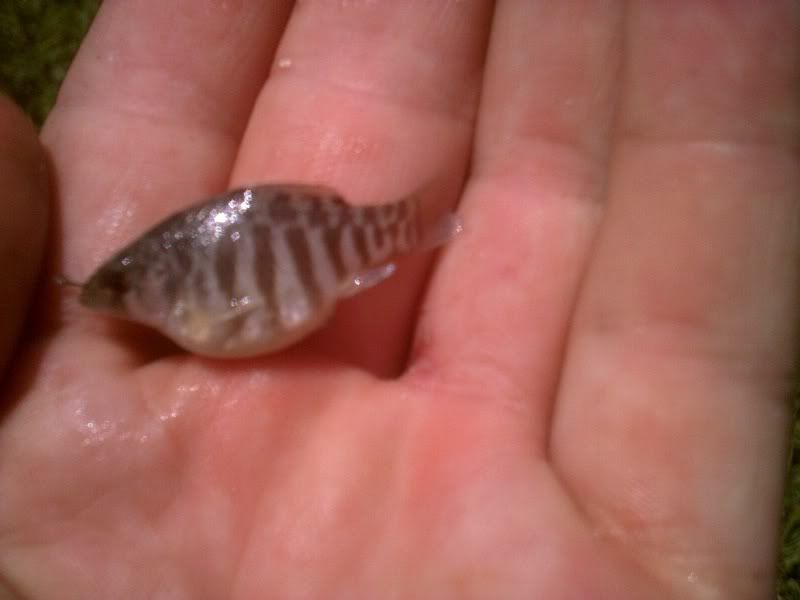 a few weeks before going down to florida i had a guided tarpon trip scheduled but he cancelled due to the weather. i tried desperately to set up another trip and managed to book someone for 6am the next morning. i woke up and checked the weather right away. it didnt look good. i looked out onto the beach and could see massive waves. i called cole and asked if we would still fish even though the weather was looking pretty bad. he said as long as its not thunder and lightning if i still wanted to go we would go. so i made a quick breakfast and headed down to the marina. i met up with cole and we headed out. he fishes by sight using crabs under a float. when the tarpon roll you just cast the bait up ahead of them and hope they find it. we slowly moved along about 400 yards off the beach looking for any signs of tarpon. it only took about 20 minutes before one rolled about 30 feet from the front of the boat. i tossed the crab out and almost instantly my float disapeared under the water. i cranked the line tight and as soon as i did the fish exploded out of the water. fish on!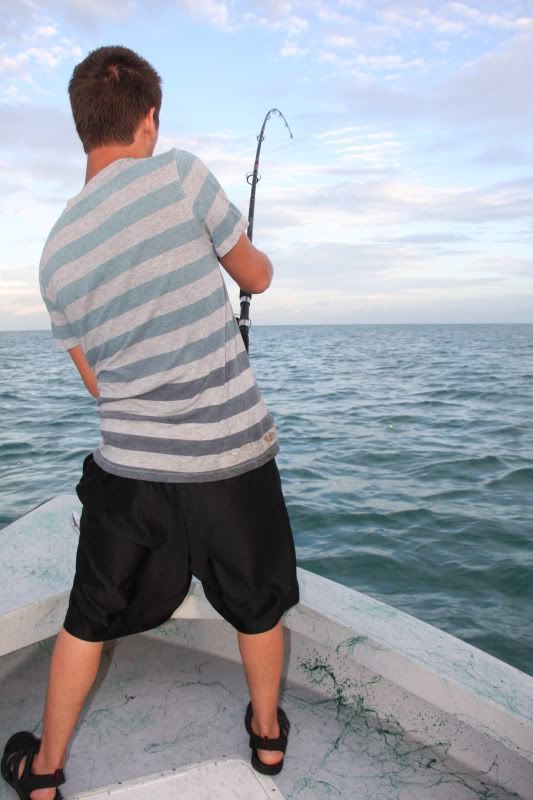 the drag on the reel was completely maxed out yet the fish had no problem screaming out 100 yards of line in under a minute. its hard to even describe how powerfull these fish are. only a few minutes into the fight my arm was burning and my hand absolutely ached from holding the rod but the fight was far from over. very very far.
i got the fish close to the boat several times but every time i thought it was getting close to being over the fish would make another massive run. tarpon are clever. this fish stuck fairly close to the boat for much of the time and was not jumping much. it seemed to just bide its energy because it never tired out. it had been over an hour and the fish was still strong as ever. they have a clever method of giving themselves a boost of energy. the fish will come to the surface and take large gulps of air to get a larger amount of oxygen straight into its bloodstream. every time the fish did this it would make another run.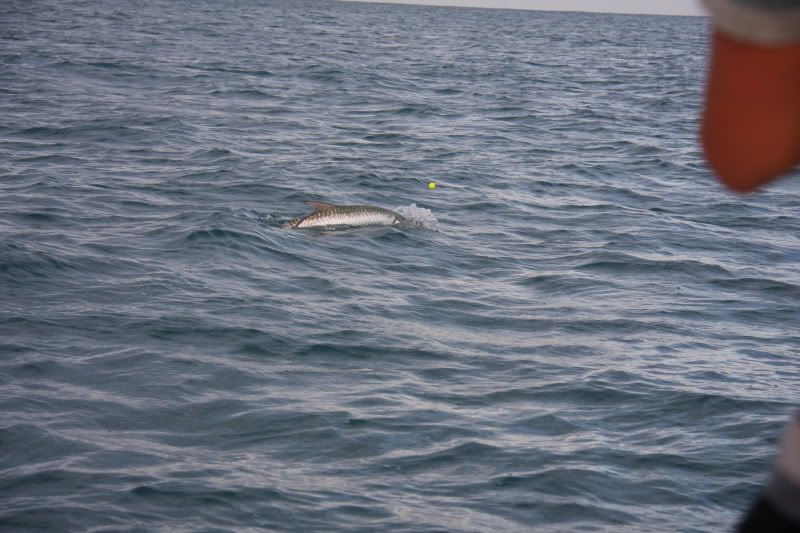 an hour and 45 minutes since i first hooked the fish i was still fighting it. we had been dragged over a mile off shore and the weather had worsened. the boat was being tossed around in 6 foot waves and i nearly went overboard several times. luckily it finally seemed the fish was tiring and it would be over soon. my arm shoulder and back were in so much pain from fighting the fish and i had developed a baseball sized welt on my hip from the rod butt. finally the fish slowly came closer to the boat and cole was able to grab the leader. i had done it. i caught my first tarpon. i would have liked to get better photos but as we unhooked the fish it thrashed and broke free of coles grip swimming off into the depths. i have never experienced anything like that. it had been two hours and twenty minutes since the fish was first hooked and we had been dragged over 2 miles off shore.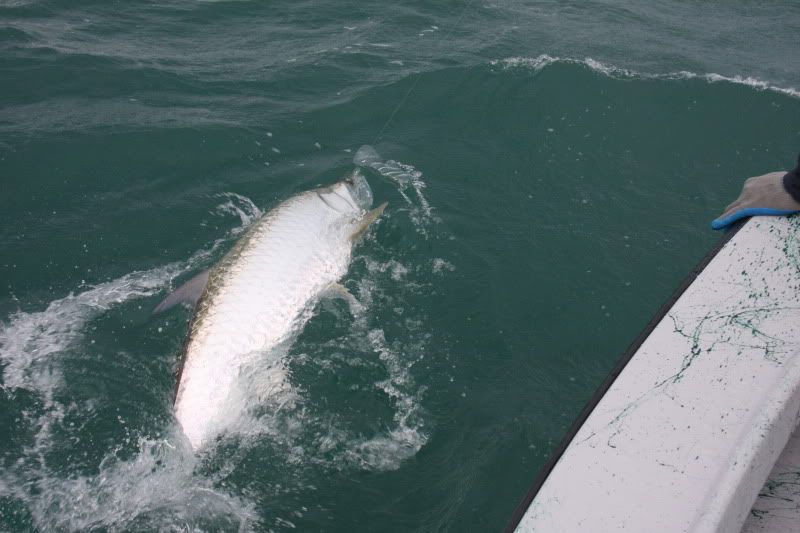 this place is incredible. i'm sad that i have to return to minnesota today but at the same time i can't wait to be back. i will be returning to florida sometime in august to do more fishing. i'll be counting down the days till im back.
Species List:
Catfish, Gafftopsail
Catfish, Hardhead
Flounder, Gulf
Goby, Frillfin
Grouper, Gag
Jack Crevalle
Killifish, Goldspotted
Killifish, Gulf
Ladyfish
Leatherjack
Lizardfish, Inshore
Minnow, Sheepshead
Mojarra, Silver Jenny
Mosquitofish, Eastern
Mummichog
Needlefish, Atlantic
Pigfish
Pinfish
Pinfish, Spottail
Runner, Blue
Snapper, Mangrove
Snapper, Mutton
Tarpon, Atlantic